Other Products


Zetron is a subsidiary of JVC Kenwood Corporation. For over 30 years, Zetron has been designing, developing, manufacturing and implementing mission-critical communications solutions for public safety, transportation, utilities, manufacturing, healthcare and business applications throughout the world. Zetron has installed thousands of systems and deployed over 20,000 console operator positions worldwide. The scope and success of these projects demonstrate the performance, effectiveness, robustness, and reliability of Zetron's products. Zetron's wide range of communication solutions include:
Custom systems
Integrated communication-and-control systems (ICCS)
Radio dispatch consoles
Emergency call-taking systems
Paging infrastructure
Trunked radio
Wireless SCADA and remote-monitoring products
---


Telex Radio Dispatch is the leading manufacturer of IP control for two-way radio communications. Based on a distributive architecture, Telex dispatch console systems have flexibility, scalability, and redundant capability based on the network.
---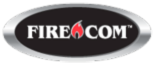 Since 1989, Firecom has supplied leading edge technology in advanced communication devices to the fire and rescue industry. From our completely wireless headsets to our rugged, durable intercom systems, Firecom has built the most trusted name in the industry by continuously developing innovative products.
---


USAlert, LLC was founded in March 1999. The founders bring over 60 years of experience and accomplishments in product design and development for both voice and traditional numeric / alphanumeric paging products.
---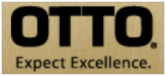 OTTO Communications specializes in accessories for the two-way radio market including surveillance kits, wireless accessories, lightweight and heavy-duty headsets, speaker microphones, tactical, fire & HAZMAT communications equipment.